The
34I-Cup
Southern Dreamgirl!
Autumn-Jade » Autumn's Teenie Bikini
Unable to play the trailer? Try one of these:
MP4 480X360
This series of photo shoot videos kicks off at an old-time Miami house filled with the most offbeat decor, architecture and furniture you could ever imagine. The owner once met Marilyn Monroe which fascinated Autumn, a big-time Marilyn fan. Start off with an outdoor swimming pool session. Running time: 20 minutes. .
June 25th, 2020
11:28 mins
Rating
Download Options
Full Scene Download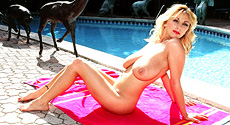 Five-minute Clips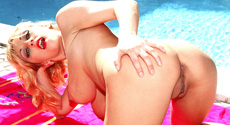 More Autumn-Jade Videos