The
34I-Cup
Southern Dreamgirl!
Autumn-Jade » Autumn Hippie Chick
Unable to play the trailer? Try one of these:
MP4 480X360
"I was born in 1977 so I completely missed the whole hippie thing. I saw some old hippie movies on TV about San Francisco and they were great! So when we were talking about what photo ideas to do, I wanted to have some fun being a cool hippie girl. And I did!".
December 8th, 2011
05:36 mins
Rating
Download Options
Full Scene Download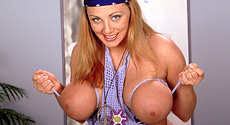 Five-minute Clips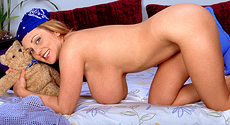 More Autumn-Jade Videos