The
34I-Cup
Southern Dreamgirl!
Autumn-Jade » Autumn Looking Sexy
Unable to play the trailer? Try one of these:
MP4 480X360
The camera moves and swoops at hyperwarp speed during this backstage video of Autumn posing for the Autumn-Jade.com pictorial called "Autumn Lookin' Sexy." During several moments, A-J can't resist mugging or winking at the video-cam. "I like to mess with it when it comes in close. I'm just a tease and I can't stop it." .
November 13th, 2020
08:05 mins
Rating
Download Options
Full Scene Download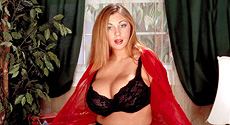 Five-minute Clips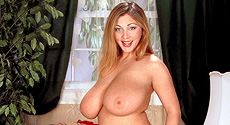 More Autumn-Jade Videos